Memorial Service program for Don Stilwell, NASA/GSFC 1998
Don Stilwell was the Assistant Lab Chief of the Laboratory for High Energy Astrophysics at the NASA/Goddard Space Flight Center before his untimely death from lukemia in June 1998.
This photo of him was taken as part of the staff portraits I did when I first took on the project in 1991.
Don was a wonderful and kind man; I can still hear his booming laugh.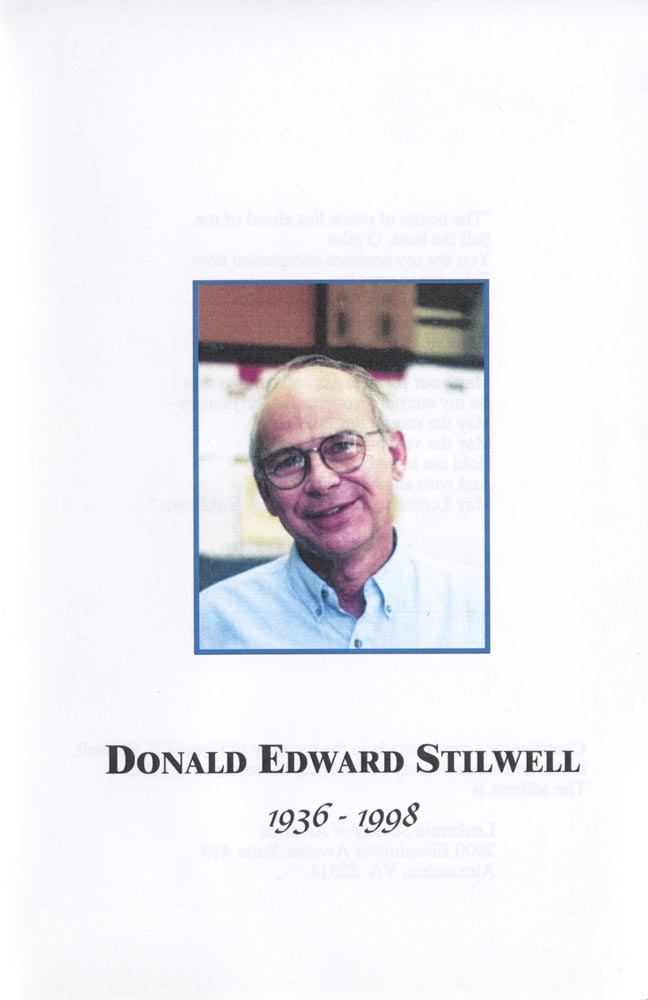 program
[2 pp, 1 sheet, PDF 432K]