John Mather 2005 'flannel' photo
When John Mather won the Nobel Prize in Physics in October 2006, the first photo used for publicity was the GSFC staff photo I had taken of him in March, 2005. It showed him casually dressed in a flannel shirt, standing next to a COBE model in the window wellin his office in Building 21 at Goddard. Soon thereafter, NASA arranged to take formal photos of him (suit and tie, with flags in the background, etc).
However, my photo not only appeared in a number of news outlets around the world then in 2006, but it has continued to be used. (Perhaps this is because it is still used as his staff photo on his GSFC bio page.
Here are some web pages that appeared in 2006:
In Thai (Thai Astronomical Society):

in Chinese:

in Portugese:

on SPIE (international society for optics and photonics) web site:

---
As mentioned, the photo has continued to appear in various places:
2009 - Paris Observatory

2012 - The Telegraph (Calcutta, India):

2013 - Suburban Spaceman blog

2014 - Society of Amatuer Radio Astronomers:

2014 - Davidson College: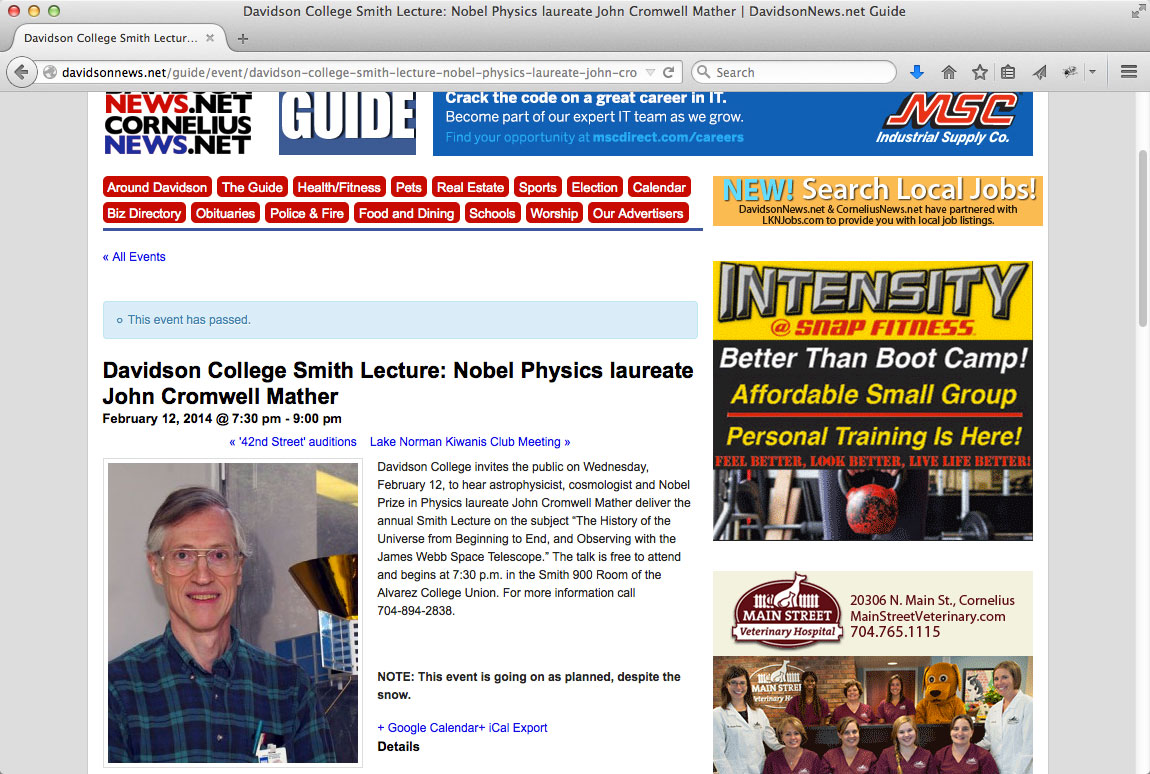 2014 - Los Alamos Daily Post: