JFGW Super Sunday 2005 (Annual Report 2006)
I purchased my first digital SLR in the July 2005 (after having owned a high-end compact digital camera for two years), and at that point I quit shooting film completely.
Thus, I was more amenable at that point to shooting events for other people and organizations, because the cost of film developing & printing was no longer a factor.
In the fall of 2005, Sheryl asked if I would be willing to shoot the huge phoneathon, Super Sunday, sponsored by the various Jewish Federations of the DC area ("Greater Washington" (i.e., Maryland), DC, and Northern Virginia). As a result, I shot 236 pictures at the Super Sunday event held at the DCJCC on 16th Street.
One photo from that was used in the following year's Report to the Community (i.e., annual report), a picture of Brenda Gruss calling a donor. The graphic designer flipped the photo left-right (for layout on the page of donors on which it ran), probably figuring that no one would try to read the words on the baseball cap.
Cover: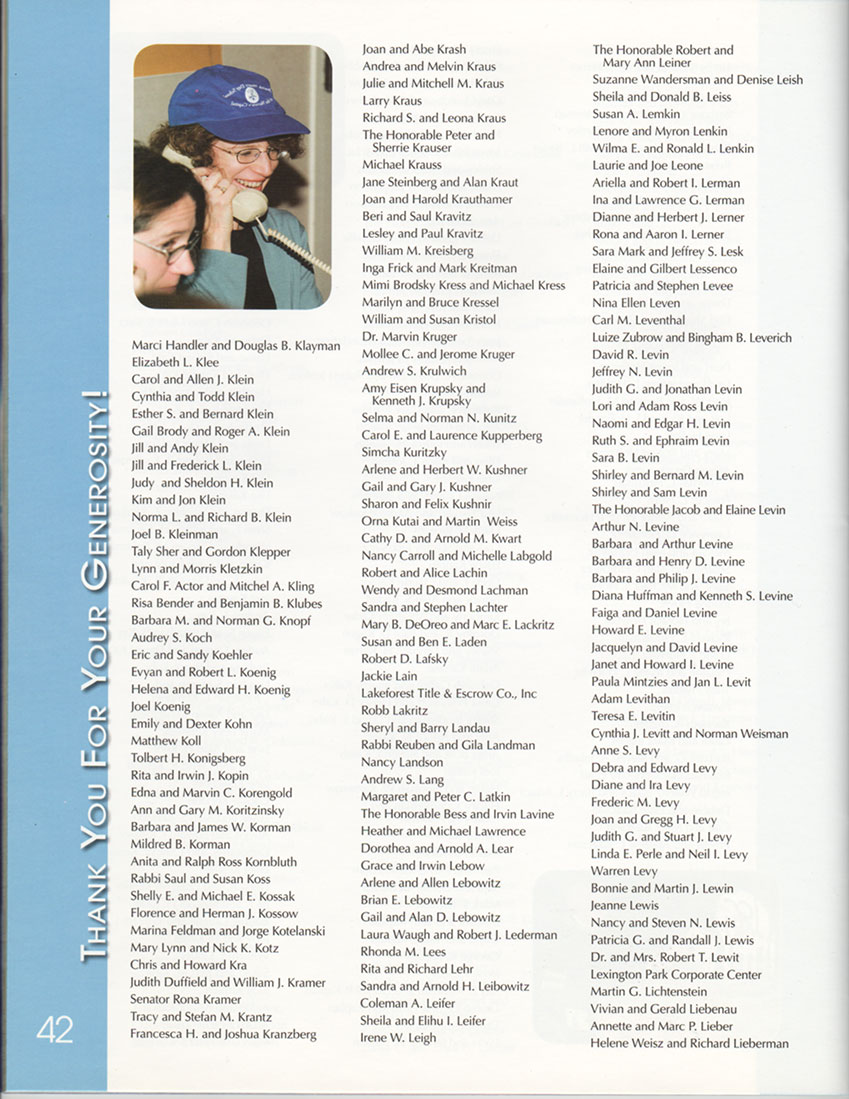 ---
Technical info:
Canon EOS 20D with EF 70-200m f/4 L at 104mm
Canon EOS 380EX electronic flash
1/250 at f/5.6 with direct flash (yuck!, but necessitated by lighting conditions).
Original page size of report was 8.5x11".