Congregation Beth El: Scroll, June 2009
Birkat HaHamah, which observes that once each 28 years "the sun is said to be in the same place in the sky was it was at the moment of Creation."
About 50 members of Beth El met at the synagogue before dawn on April 8, 2009 to mark this rare occasion. There were readings, and then we walked around the corner to the edge of the grounds of NIH (National Institutes of Health) for a better view of the actual sunrise. This photo was taken there.
Six other photos of the event are visible in my SmugMug gallery.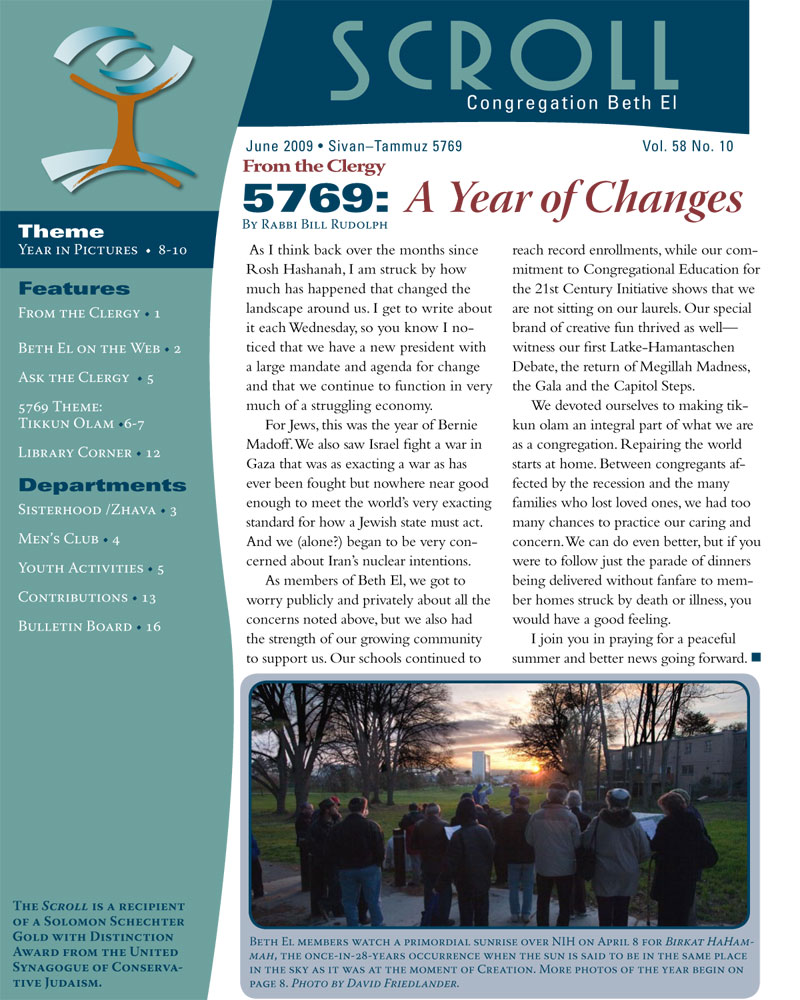 Full PDF of Beth El Scroll (June 2009)
[PDF, 2.2MB, 18 pages]