Fred Epstein, St. Louis Post-Dispatch, 2014
In September 2014, Fred Epstein, the father of my childhood friend, David Epstein, died at age 79 in St. Louis after a battle with leukemia. Fred was a wonderful and generous man, who took delight in and delighted those around him in his many endeavors.
At the medical information/memorial web site http://posthope.org/fred-epstein there was a photo of Fred which was also used by the St. Louis Post-Dispatch newspaper for its obituary. I recognized this as a photo of Fred I had taken in June 1987, cropped from a photo of David and his parents that I had shot at his Harvard University undergraduate commencement. To my knowledge, there were only two prints of this photo, both just 3.5x5 inches (before 4x6 became standard), one of which was in my possession.
Perhaps the reason I recognized the image snippet was that I had just completed a project of creating digital contact sheets of my 400+ rolls of color film, of which this was an early entry. Anyhow, that project worked perfectly to assist me in quickly locating the original negative, which I then scanned for the image shown below.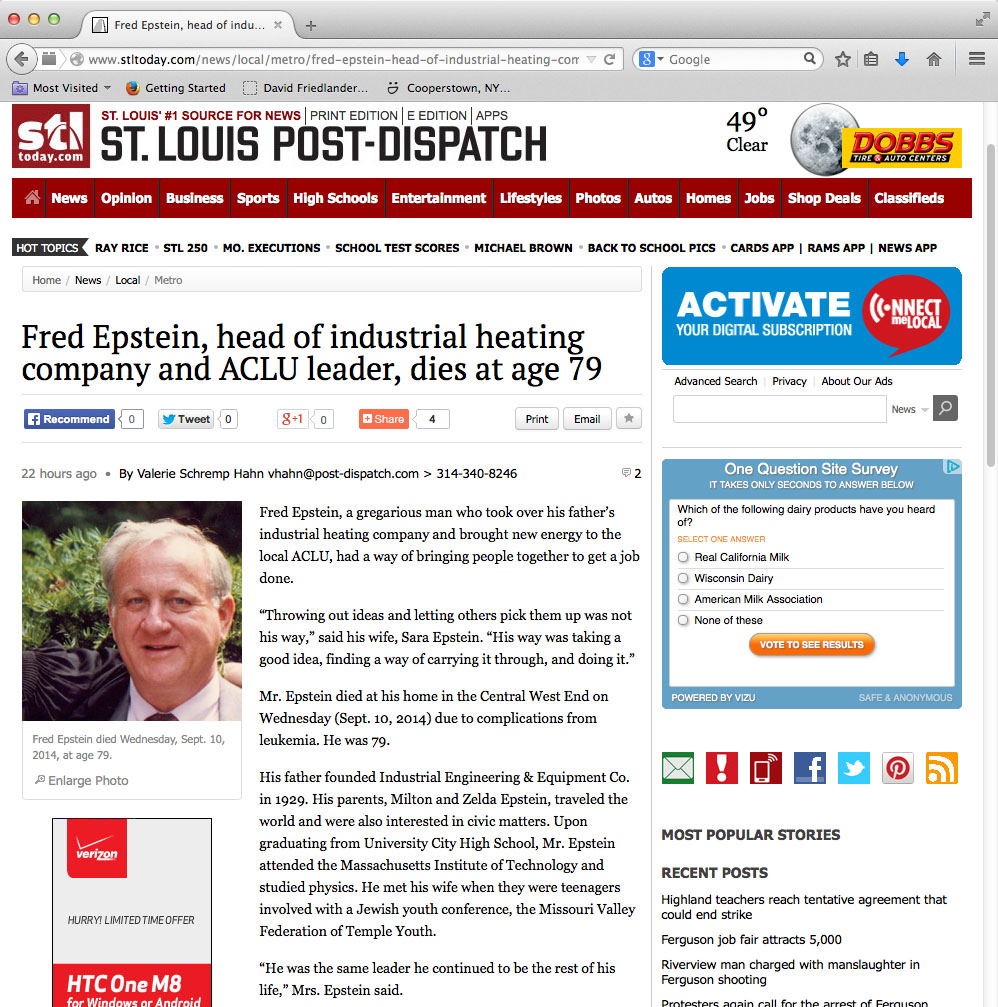 ---
Technical information:
Pentax ME Super, Kodak Gold 100 ("CA 100 5095"), June 1987
Scanned on a Minolta Scan Dual II (10 megapixel) (with VueScan and Photoshop CS6), September 2014.