Beth El Shabbat Service Booklet, Fall 2016
In the fall of 2016, Beth El introduced a completely revised version of their welcome booklet, entitled "A Visitor's Guide to the Shabbat Morning Service at Congregation Beth El." This 8 page booklet (about 6x8") gives visitors an idea of what to expect of the Saturday morning Shabbat service. On the cover is my September 2014 photo of the former presidents of Beth El each holding a Torah during the rededication of the Sanctuary following a major renovation.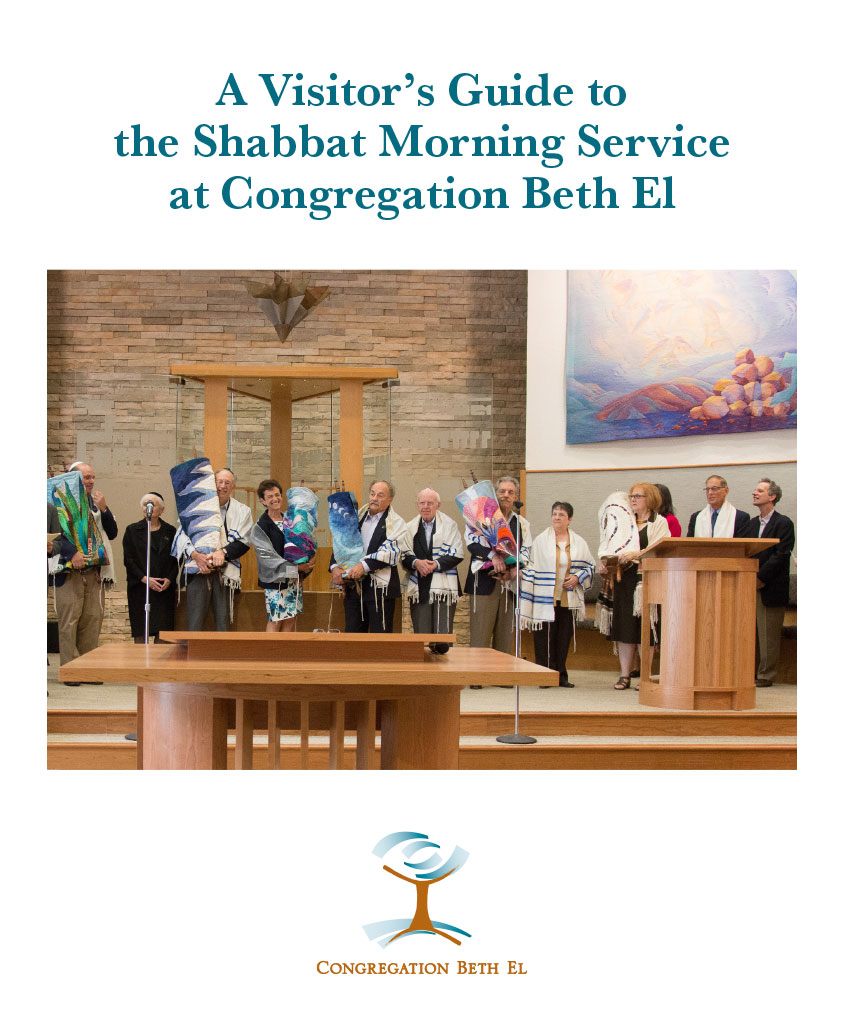 ---
Technical info:
Canon EOS 70D with EF 24-105mm f/4L lens at 24mm, 1/125 sec at f/4.0, ISO 3200.