Washington Sinfonietta June 2017 Fundraiser
In June 2014, I did a photo shoot with Sheryl's Symphony of the Potomac, whose Music Director is Joel Lazar. He is also the Music Director of the Washington Sinfonietta. Three years later, this photo was used as the basis for a photo montage for a salon (home performance) fundraiser for the Sinfonietta.
The photo was taken at the Cultural Arts Center (CAC) at the Montgomery College Takoma Park campus.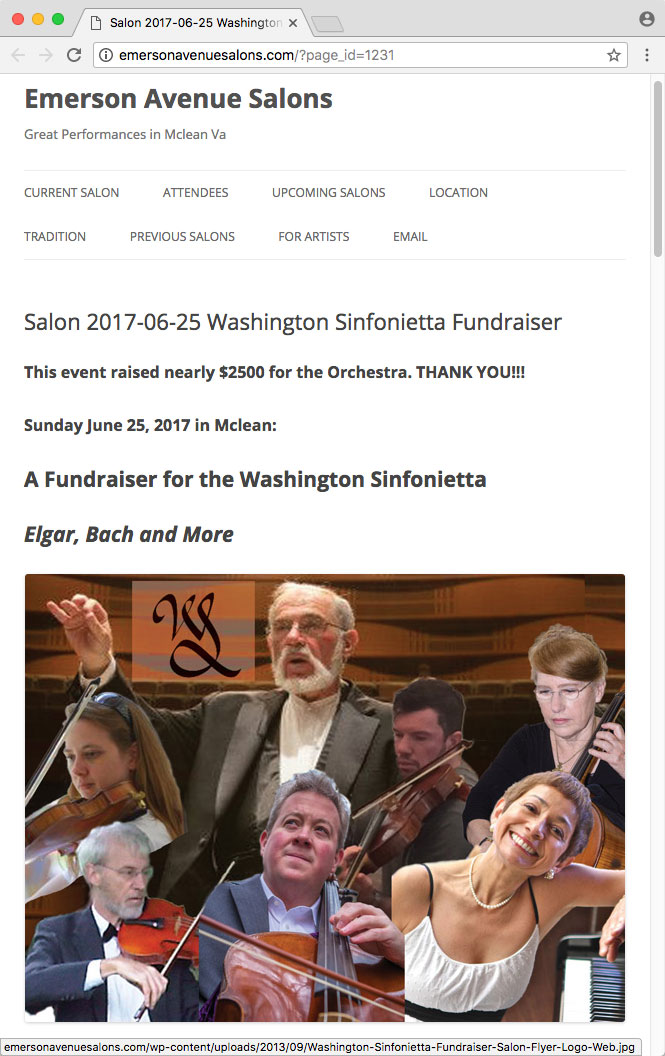 ---
Technical information:
Canon EOS 70D DSLR with EF24-105mm f/4L at 40mm
1/80 at f/5.0 at ISO 2000 June 2014 image.