Victorian Lyric Opera 'Sing Out' (2008/2018)
The Victorian Lyric Opera Company (VLOC) is a community musical theatre group in Rockville, MD which Sheryl and I have performed with since 1994. The group performs Gilbert & Sullivan operettas plus similar works from the late 19th and early 20th century.
For a decade or so they have had a very capable photographer, Harvey Levine, so I have done essentially no photography for VLOC over the years.
Every five years, VLOC sponsors & hosts an event called the Great Gilbert & Sullivan Sing Out which brings in performers from all over the eastern United States to perform all 13 G&S operettas in one weekend. For the 4th Sing Out in August 2008, our older son (then 9 years old) participated, and so I was around and offered to take photos.
My gallery from that shoot can be found here.
I don't believe the photos were ever used by VLOC before now, but imagine my surprise nearly a decade later to receive a save-the-date email announcing the 6th Sing Out (to be held in August 2018) featuring one of my photos from the 2008 event!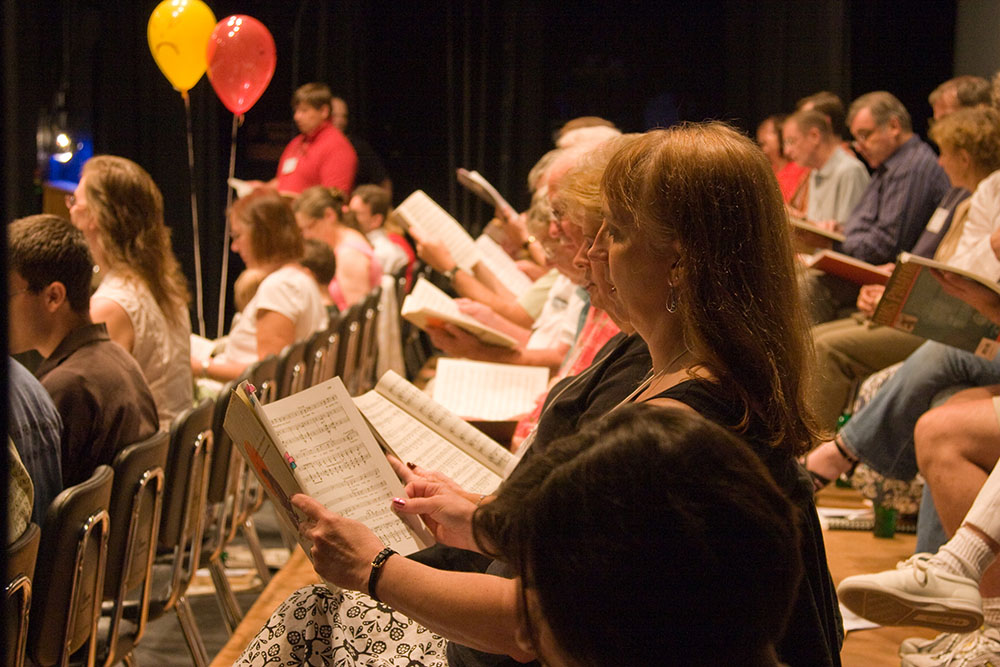 ---
Technical information:
Canon 20D with 24-105mm f/4L lens at 45mm
1/50 at f/4 at ISO 800

---
Page created 4 February 2018