HSO Concerto Competition, April 2018
The biannual Hopkins Symphony Orchestra Concerto Competition was held in late January, 2018, with the winners being Morgan Wu, violin, and Colin McGregor, violin.
I did a photo session (in the Second Decade Society (SDS) Room (rehearsal studio) in the Mattin Center (because Shriver Hall is closed for renovation) with Morgan and Colin in mid-March. These images were used for the HSO web site, for the JHU "Blue Jay Families" parent newsletter publication, and for the concert program.
https://studentaffairs.jhu.edu/parents-families/congratulations-to-the-winners-of-the-hopkins-concerto-competition/
Concert poster: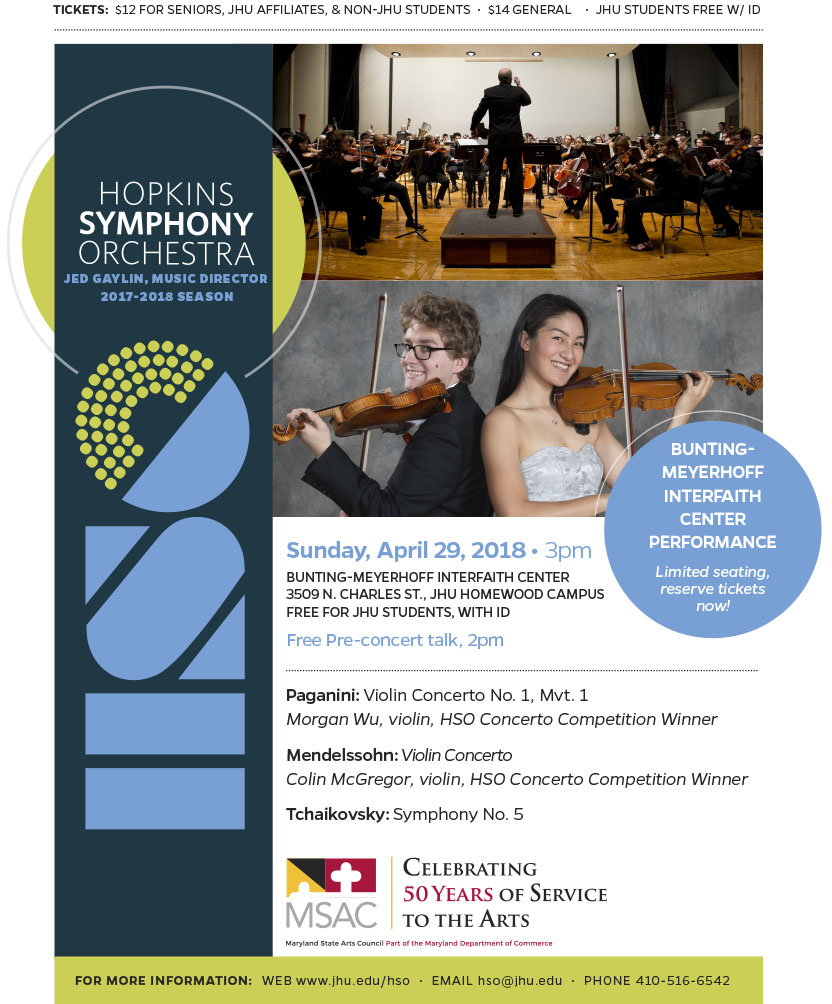 The HSO concert program for April 29, 2018 included a color insert: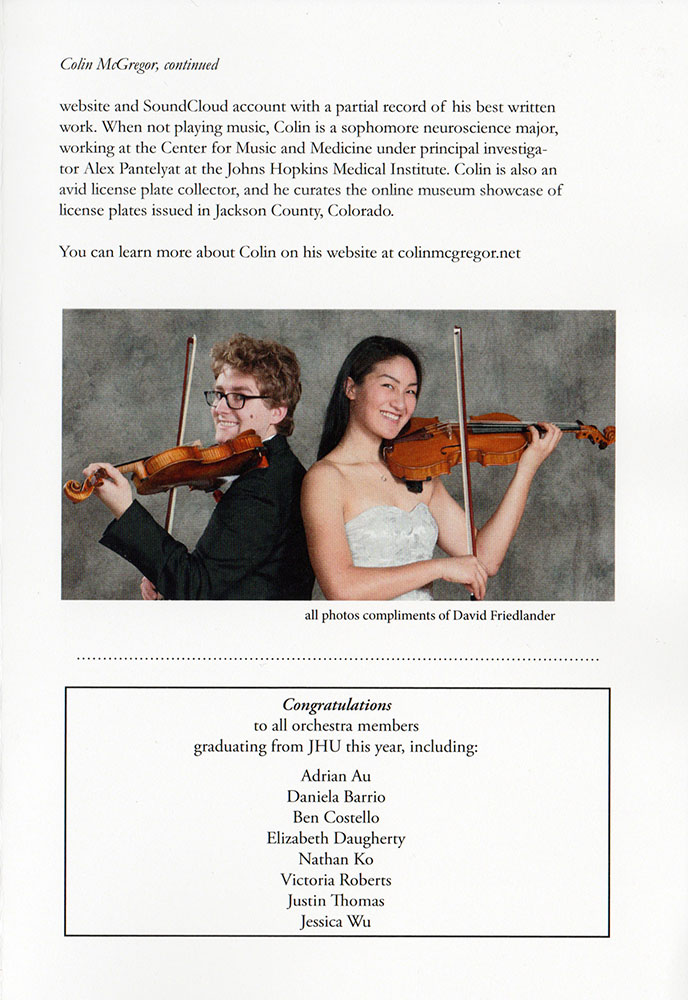 These photos also appear on the 'Previous Winners' page of the HSO web site:
https://studentaffairs.jhu.edu/hso/current-season/concerto-competition/previous-winners/
Knowing the program insert photos would be reproduced fairly small, I provided a very tight crop of a nearly full-length image of Morgan. Remarkable what can be done with a modern high resolution (20 megapixel) image!
The photo of Colin was more subdued than others from the shoot I might have chosen, but this is the one he most preferred.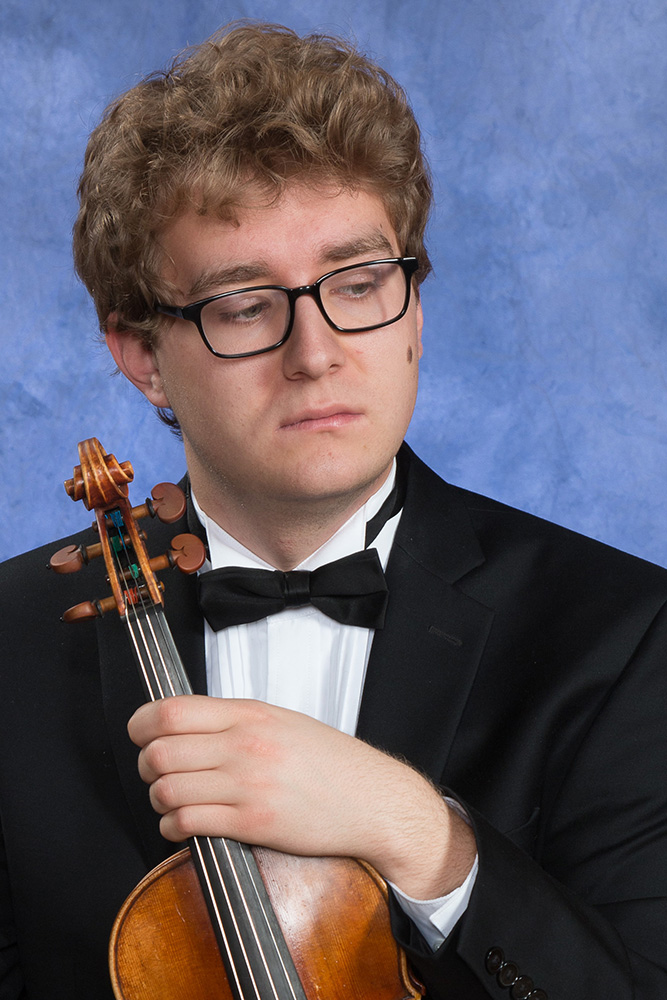 So, how do you pose two violinists (who are not part of a duo) together?
Setup shot:
SDS ("Second Decade Society") Room, Mattin Center, JHU (because Shriver Hall is closed for renovation).

---
Technical information:
Canon EOS 70D with Canon 24-105mm f/4L
1/100 sec at f/9 at ISO 100
Alien Bees lights:
Medium 24x32" softbox as main light at camera right.
64" parabolic umbrella as fill light
10x36" strip softbox on boom arm as hair light
background light (sometimes with gel) with standard reflector.