Photos Illustrating Other NASA/GSFC Awards
This page shows a variety of web pages illustrating winners of various awards to ASD scientists.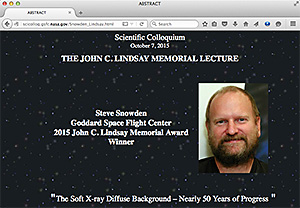 Steve Snowden wins Lindsay Award, 2015
2010 GSFC Lindsay Award to Julie McEnery and Dave Thompson
The photo of Dave Thompson is one of mine, although the one of Julie McEnery (in dark shirt) is not. But their photos are on their bio pages (shown below) are both from my staff photos.
The original link is here.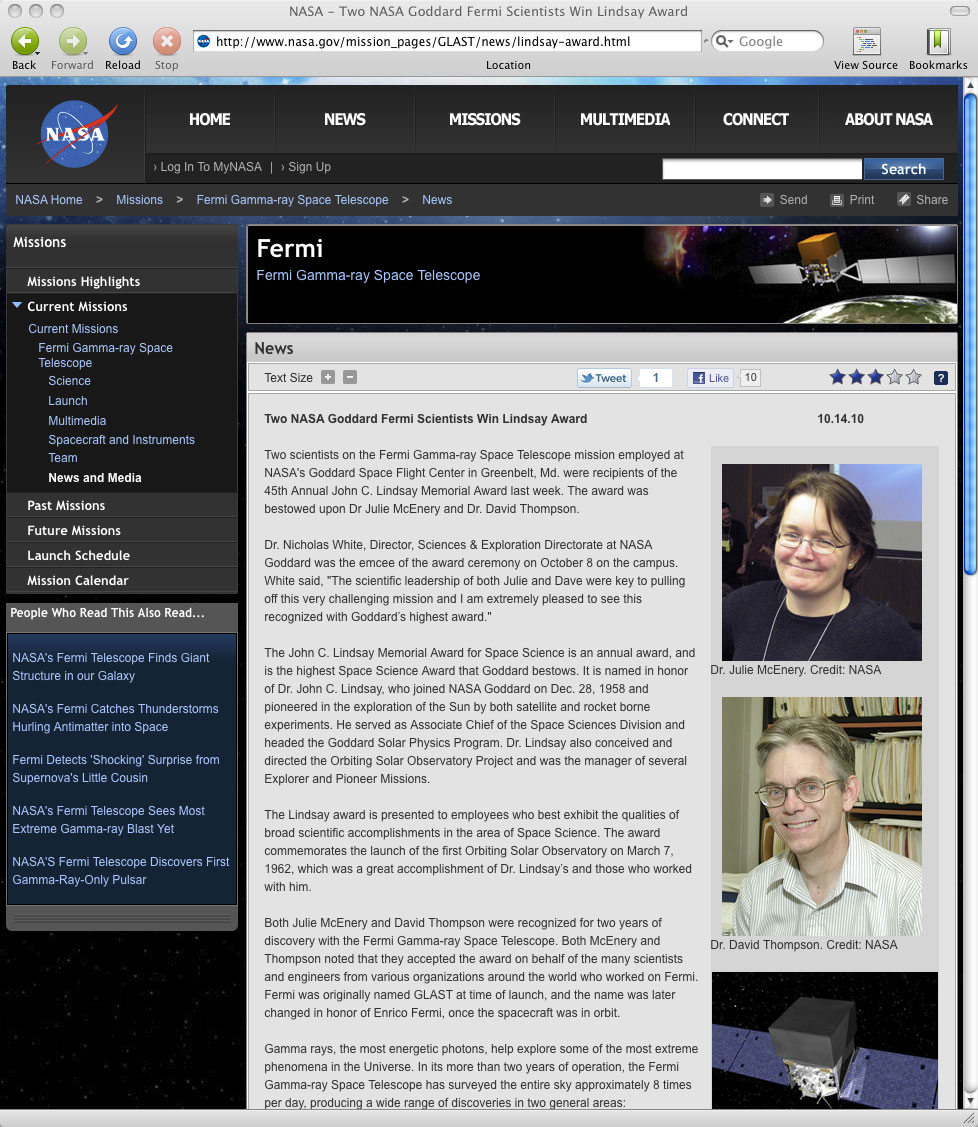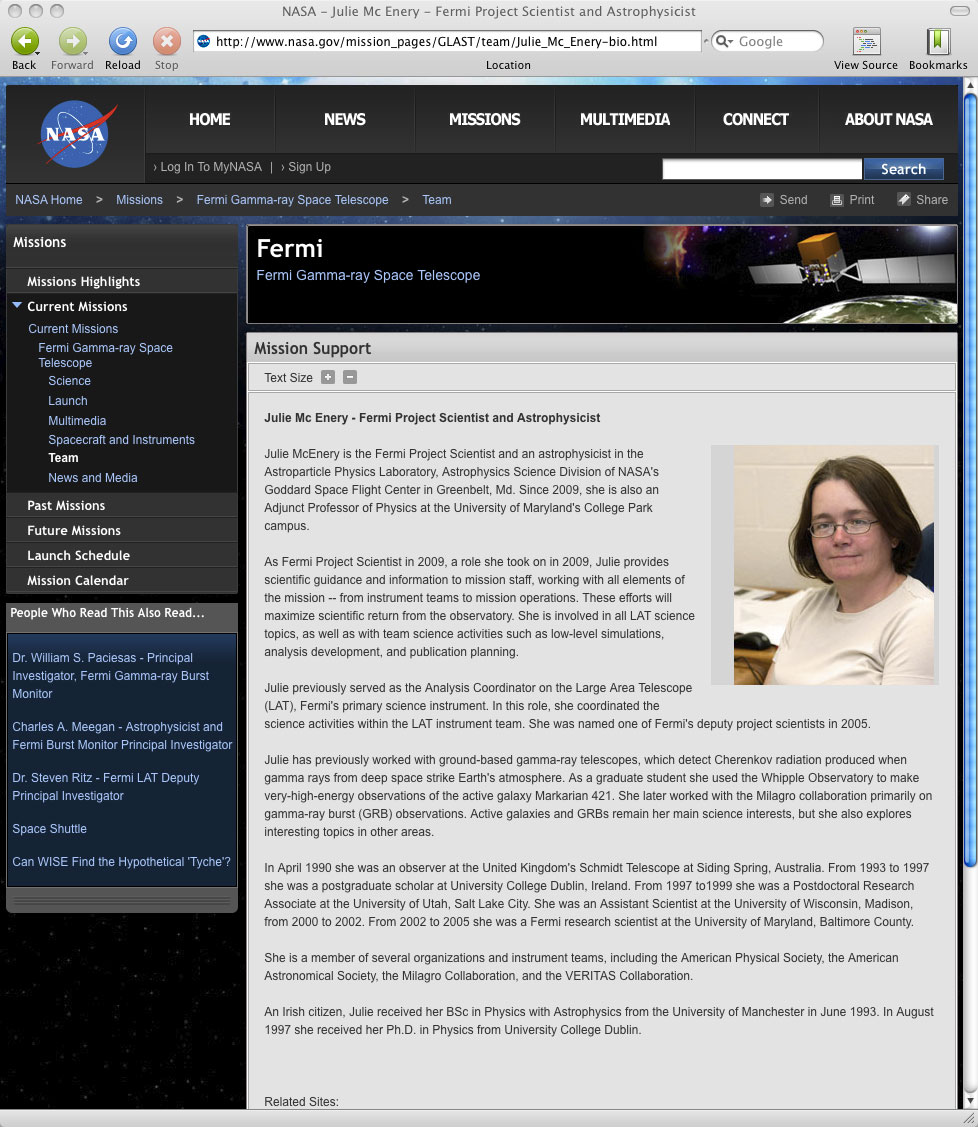 Mark Clampin (2009 AAAS Newcomb Cleveland Prize)
Marc Kuchner (2009 Early Career Achievement Award from SPIE)
The original link is here.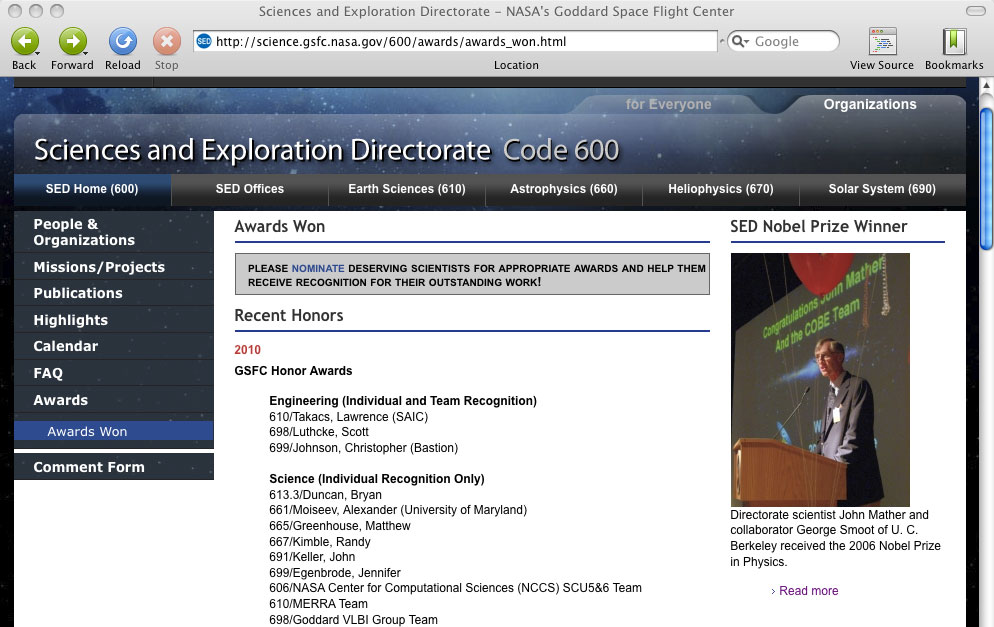 Matt Greenhouse (2010 Robert H Goddard Award for Science)
The original link is here.